Check out my Gender Bending YA Fantasy Novel, Brother Bewitched!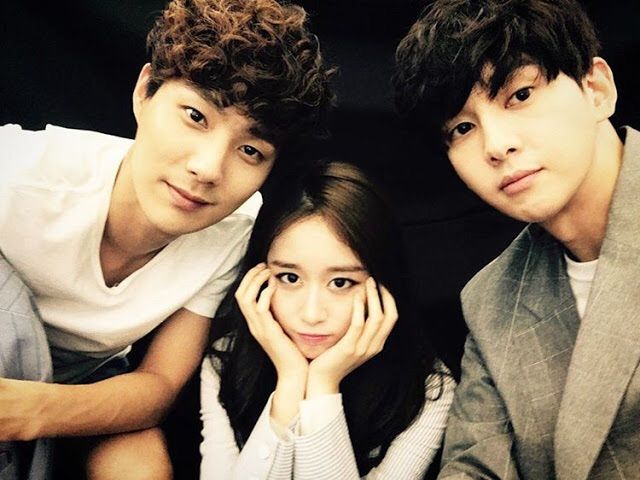 What is it to be a male?  A female?  How closely does anyone really adhere to the stereotypes?  No nation explores these ideas with as much creativity and vigor as Korea, and My Runway, now available on Netflix, does a wonderful job exploring these questions while also having a lot of fun.
In the series, a guy and a girl swap bodies.  Been done before, right?  But the choices here make it more interesting from the start.  The male, Jae Boem, is the world's top male model, and very much a spoiled princess.  Arrogant, haughty, and superior, he swans around like the the world is beneath him, disrespects others and is perfectly confident in his beauty.
The female, Na Jin Wook, is a high-school student with bad grades who dreams of being a model and refuses to listen when people tell her she is too short.  Spunky and full of pep, she believes that she can succeed through hard work despite her unfavorable genetics.
They swap bodies and suddenly Jae Boem finds himself the cute but imperfect girl, physically over-powered by another high-school girl and dragged into a mundane life.  Meanwhile,  Na Jin Wook finds herself sharing a house with a bunch of super hot guys, including a male model she has been crushing on from afar.
Of course, there are romantic complications and lots of drama.  The types are all mixed up, too, with guys who obsess over designer fashion and hair, aggressive girls and a lot of mixing and matching of gender types that reflect reality more than most shows.
I don't want to say much more because it is all fun and a lot of that fun comes from surprise, but if you are interested in gender identity and what makes us who we are, check out this fun and super-well-acted and written series!