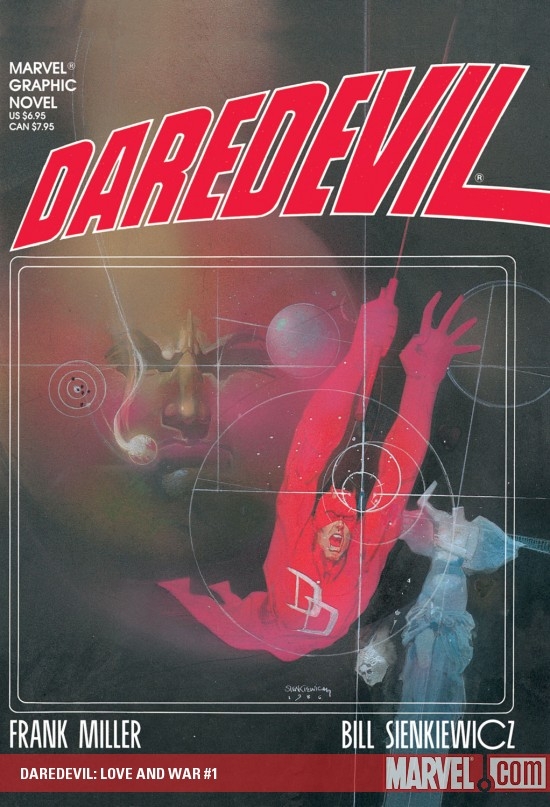 Old school comic book fans may well remember the names Frank Miller and Bill Sienkewietz, both of whom were huge back in the 1980s and 1990s. Miller is doing shows for Netflix these days, while Sienkewittz remains an active and progressive artist.
The gender bender aspects of Love and War did not involve a full on body swap. However, there is a sequence where a male character is feeling everything being experienced by a female character, including when she decided to have sex at one point.
I am being intentionally vague as to not give away too much, but it is a pretty fun and interesting scene. If you are not familiar with Sinkewietz work– look at the over. The inside art is the same, so this is not your usual comic book experience.
So, there is some fun gender bender material in there, and it's also a great read and visually stunning. You can find it on Amazon Kindle.